Birkkjær Advisory Leverancemodel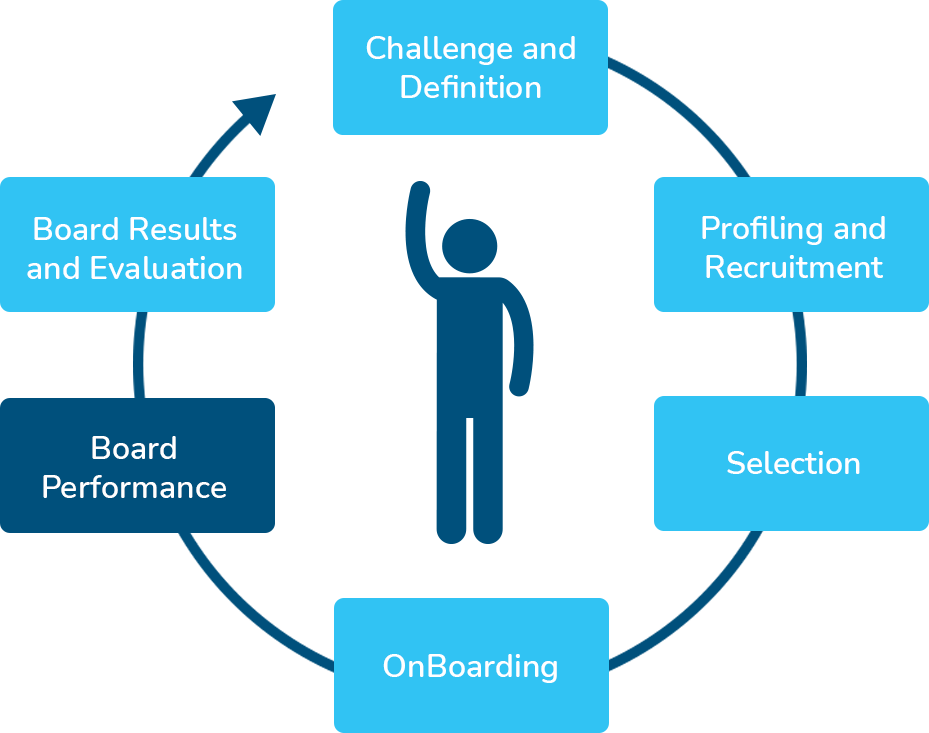 How do we secure value creation?
---
1. Challenge and Definition
Syncronisation of task complexity. Purpose, Goals and Milestones ( step process depending of complexity++ )
Mapping of Resources
Mapping of Internal and External Stakeholders
2. Profiling and Recruitment
Composition of ExperienceBoard
Competence Profile
Headhunting of ExperienceBoard members. Selection of Board members. MBTI process ++
3. Boardmember Selection
Personal Interview by function manager
Selection and Group Forming
NDA and Fee
4. OnBoarding, ExperienceBoard
Relationship, trust and motivation
Reconcile Expectations, success criteria
Draft for Agenda
5. Performance phase (1-3 years)
Driving the ExperienceBoard seen from the Functions Managers perspective. Ensuring progress and value creation and maximizing out put from the ExperienceBoard. Follow up and Board adjustments.
Anchor and Wingman. Ensure team-Impact. Advice and planning
Handling of unplaned dynamic Board-Actions. Integration of Experts, etc.
6. ExperienceBoard Results
Regular Evaluation
Replacement and/or Addition of Competences
Advice/Tools for Improvement